Motability Operations joins forces with Sycada to trial DriveTag with its customers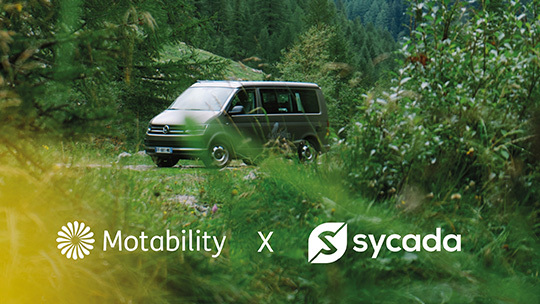 Motability Operations and Sycada have joined forces to launch a program for green and safe driving by trialling the DriveTag product with its customers.
DriveTag is a small, battery-powered device that you stick to the windscreen of your car. It measures how you drive, gives you real-time feedback on the app, and tells you how you can improve your driving style.
The DriveTag promise says that the product could help you use 25% less fuel and CO2 in just a few weeks, make you half as likely to have a road accident, increase the lifespan of brake pads and tires by up to 30%, and make you a more relaxed driver.
Motability Operations knows it needs to find more sustainable solutions for the future of mobility. As well as the sustainability goals, the accessibility of mobility and additional services are a top priority for both organisations.
Rob Rugman, Head of IT Architecture at Motability Operations, said:
"We explored the offerings of multiple companies, but Sycada's proposition stood out. Sycada's DriveTag concept allows us to offer a unique service to customers who are interested in contributing to the fight against climate change – and save money while doing it. We also expect there will be benefits in the form of less accidents and reduced maintenance and repair costs."
"As an organisation, we are committed to the journey to become a more sustainable business. Sycada's mission to develop technology with this purpose resonates with us and our customers. It's amazing to see if we can jointly create a positive impact by implementing a tool that is both easy, and fun, to use."
Kristian Winge, CEO of Sycada, said:
"When Motability Operations first sent out an open invitation to their customers to join this pilot, we were surprised by the positive reception and the pilot was oversubscribed in just a few days. This made us more confident and strengthened the feeling that this partnership would be a success."
"I am looking forward to seeing the final results from the pilot. It would be amazing to expand and roll out DriveTag after the pilot. There is a lot of potential in the product for Motability Operations' customers to save fuel and CO2 and I hope that together we can create an enormous positive impact."