The driver as a 'human range expander'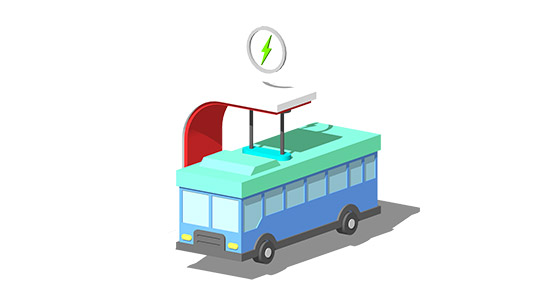 We realise that we are currently living in an extraordinary period in time. The Corona virus is impacting us all. Just like most of us, we are trying to move on with life as best we can. Our goal for this blog is to inform you about the exciting new progress being made regarding energy transitions.
Over the past fall, e-motec gave us the privilege of telling our story as front runners in the world of sustainable mobility. This is a prominent, international tech-magazine and online platform promoting electrical driving. A perfect opportunity to show their readers and you what we have accomplished over the past seven years (in summarised and more accessible form). It's a lot!
Fast tracking to zero-emission
We are all on the verge of witnessing an accelerated transition from fossil fuels to electric driving. It would be strange if Sycada didn't play a prominent role in this process. There's a reason that our (e-)mission is creating a more sustainable world combined with a very healthy Return on Investment. Fast tracked, because a company like Sycada is working very hard on telematics-solutions to get rid of several key obstacles on the road to zero-emission. And we will keep doing so. These obstacles mainly concern matters such as charging-cycles, driving style, battery usage and dynamic planning based on real-time data from vehicles and charging stations. Public transport has been a pioneer in this transition for years now.
Seven million 'electrical miles' a year around Amsterdam
It's no coincidence that this is the area in which Sycada got her first big wins. For instance, with the transportation company Connexxion and the example mentioned by e-motec that concerns the city of Eindhoven and the greater Amsterdam area, where over 200 buses are currently driving around equipped with our technology. Around Amsterdam (Schiphol) alone there are 100 electric buses driving their routes every day in what is one of Europe's few 100% percent electrical concessions. On a yearly basis this amounts up to almost seven million electrical miles! Sycada was, among other things, the initiator of the so-called Cloud your Bus Consortium (CYB).
Dynamic employment planning
Alongside partners Owasys (wireless data traffic), Icron (scenario-based planning) and TU/e (energy models) we have created a data hub which makes realtime e-bus-, battery-, and charging station data available to us. This data can be used for dynamic employment planning of electric vehicles and to proactively safeguard the electric fleet. This turns previous vulnerabilities such as lack of insight into remaining battery life, but also the availability of charging stations nearby, into issues of the past. Furthermore, matters such as overcharging, charging sessions cut short or malfunctions during a charging session are immediately evident to planning operators so they can respond to them right away.
Actively expanding the action radius
At this very moment hundreds of e-busses, cars and charging stations are already connected to the hub. Over a hundred million electrical miles have been racked up at this point. Each mile provides us with more data in regards to energy usage and the effects that, for example, outside temperatures and driving style have on it. This gives us a market share of almost 20% in Europe and 49% in the Netherlands. One of CYB's latest innovations is derived from the Mindful Driving program. Mindful Driving helps drivers reach a more sustainable driving style using real time feedback on their driving behaviour. For an electric bus this would mean expanding its action radius, positively affecting its employability and the RoI time for electric buses. You might say it's a 'human range expander'.
By getting rid of the before mentioned operational obstacles the road is literally and figuratively clear for implementation with all service providers in public- and city transport.
Read the entire article here in e-motec.